And just when you thought it was all over!
Summer officially arrived at the Mokuhankan workshop yesterday afternoon, with the delivery of a small package from printer Tetsui-san.
Relax in the cool breeze of evening, sitting behind your sudare (bamboo screen) ... take a visit to one of the fireworks festivals on the river ... or join the crowds of kids on vacation down at the aquarium, where you can have an 'encounter' with a species from another world! :-)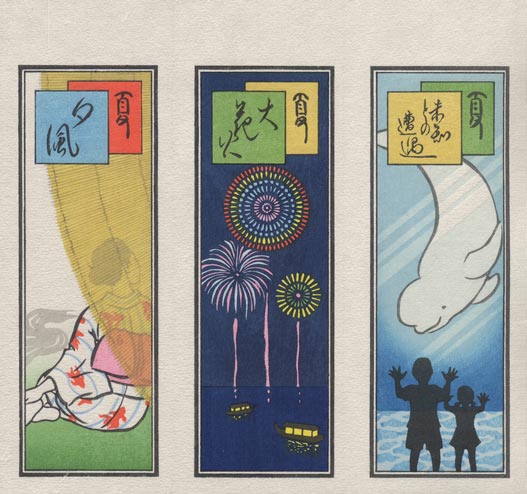 Yes, better late than never (is it?), the Summer Senshafuda set has finally arrived, and is now being prepared for shipping (our wrapping lady Yasui-san has been waiting patiently for over two months for this!).
In the (unlikely) event that there is still anybody out there waiting for these to arrive, you can find them on this page of the Mokuhankan website.
(And when I get a minute, I'll post something in the comments below about what has happened to put us in this ridiculous situation ... and where we are going from here.)