I haven't been reporting on the progress of the case construction over the past week, both because I myself was busy with making the print itself, and because Lee-san hasn't been here, as he's got 'other things to do' these days ... Because we weren't able to offer permanent full-time work, he of course has had to keep other options open, and has gone off to do something else. He'll be back for the odd day here and there next month.
So that leaves just me ... (and, as we will see further down the page ... some more faithful helpers!):
The router table I built is getting a huge amount of work making these parts. This is a new tool for me, and when planning what I would need for this project I hadn't even considered such a thing at first, assuming that a table saw would do most of the heavy lifting. But after the table saw that I ordered turned out to be such a dud, I studied up, learned about this 'new' way to use a router, and since then, this has become the 'go to' tool for almost any job we can think of. I'm never going to do without one again!
Here it is, putting some rabbets on a stack of 100 side pieces. It's no more fooling around - I'm making a batch of 50 cases this week, do or die!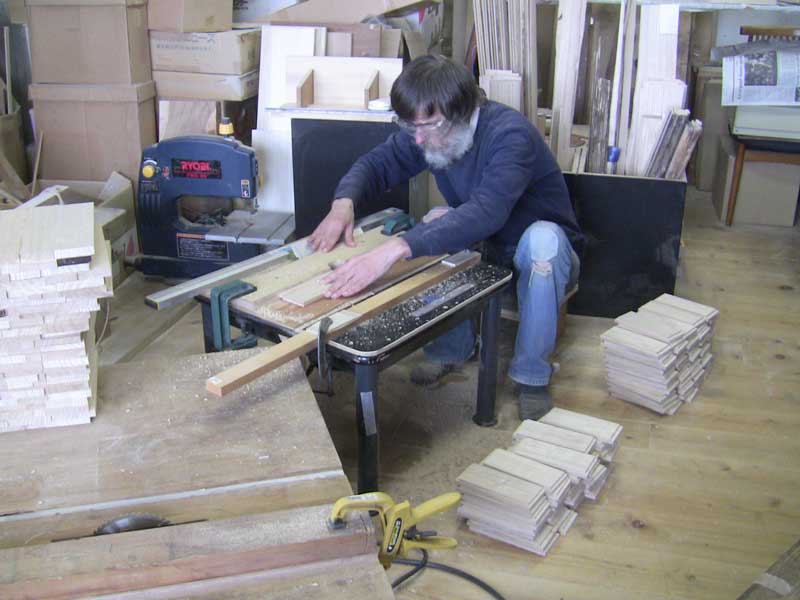 (entry continues here ...)