Today's postings
[Baren 45409] Travelling City (jennifermartindale # talktalk.net)
[Baren 45410] RE: Travelling City ("Maria Arango Diener")
[Baren 45411] Baren Member blogs: Update Notification (Blog Manager)
Fly the flags!, the Baren World City has fetched up in Dorset UK and it is just as wonderful as they all say. Three cheers to the Mayor and her helpers Hurrah! Hurrah! Hurrah!

WOW! That was fast.

Hurray for the Postal Service and Royal Mail of the respective countries
involved!!!

Thanks for letting me know,

Maria



[=o=][=o=][=o=][=o=]

www.1000woodcuts.com

www.artfestivalguide.info

[=o=][=o=][=o=][=o=]

Digest Appendix
Postings made on [Baren] members' blogs
over the past 24 hours ...
Subject: Another introduction!
Posted by: Dave Bull
This post is long overdue! People have been asking about the 'new face' they have now and then seen on the webcam ...
Meet our most recent 'Trainee' ... Ms. Teiko Patricia Fujii: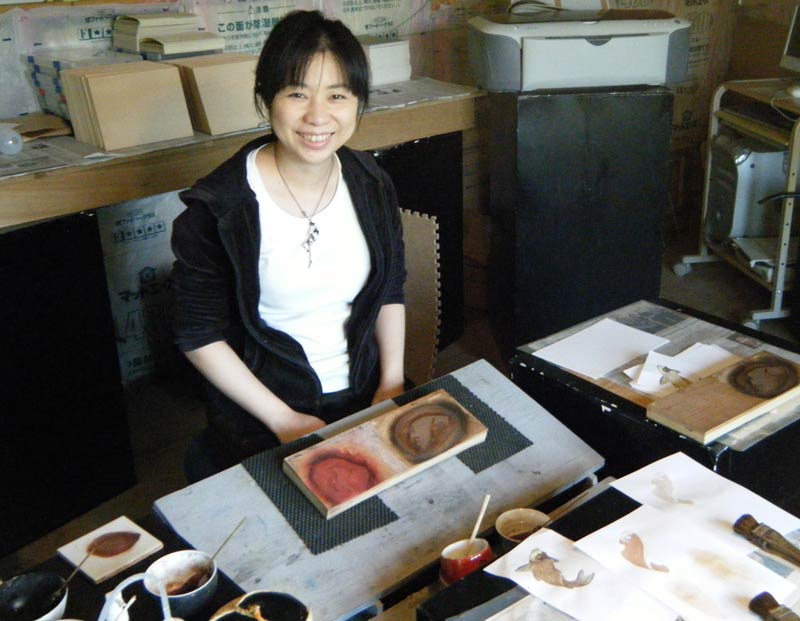 Fujii-san came to us by a very roundabout route - American printmaker Lynita Shimizu had heard that we were looking for trainees here, and she contacted an old family friend (from her own days in Japan, some years back), who had a daughter recently graduated from a major Art University here.
One thing led to another, and here she is, busy at work on some of our standard 'training' items: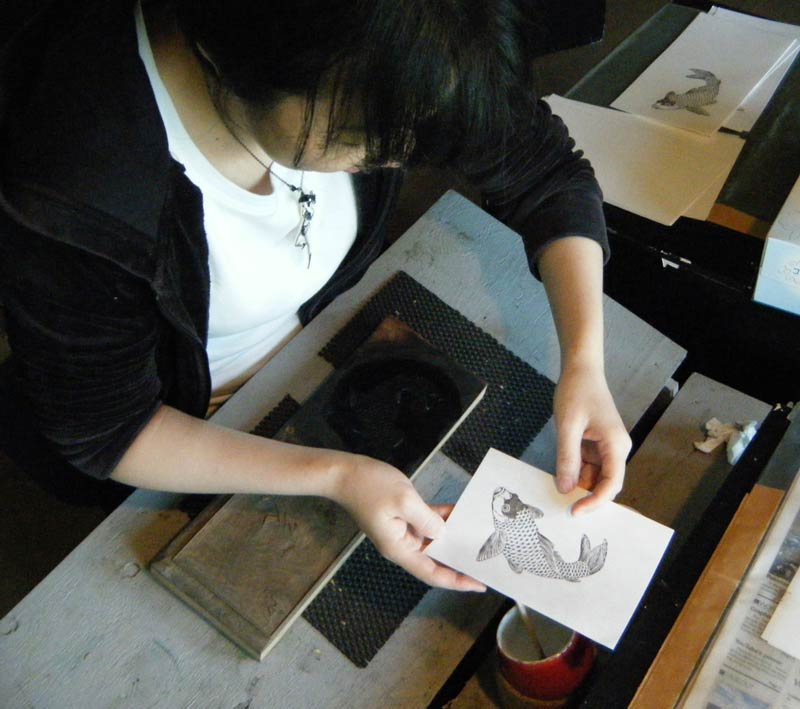 (entry continues here ...)
This item is taken from the blog Mokuhankan Conversations.
'Reply' to Baren about this item.