Subject: Weekend update ...
Posted by: Dave Bull
Here are some snaps from the past few days ... lots of things going on!
New trainee Ishikawa-san was here on Friday for her first 'solo' session. I didn't get many snapshots, but did catch this one showing her at Tsushima-san's bench, and Tsushima-san at mine! (We'll take a look at Ishikawa-san's work after she has had a chance to find her sea legs ...)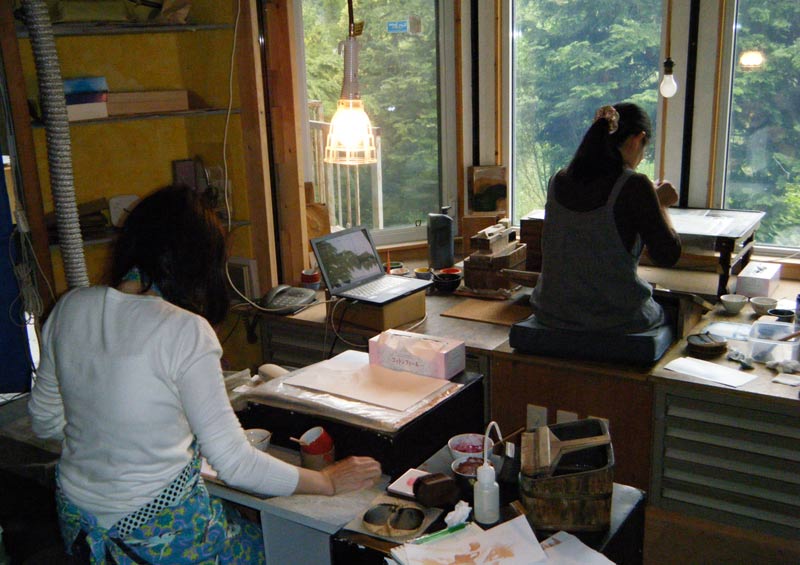 I made myself busy with the ongoing work on the next batch of case construction up in the woodshop ...

(entry continues here ...)
This item is taken from the blog Mokuhankan Conversations.
'Reply' to Baren about this item.