Today's postings
[Baren 45560] City of the World book ("Oscar Bearinger")
[Baren 45561] Re: City of the World book (Maria Arango Diener)
[Baren 45562] Baren Member blogs: Update Notification (Blog Manager)
Hi Bareners,

I bought the hard copy Lulu book for the colophon.

Maria, you have done a superb job in preparing this book! Organized very well and accessibly. I was impressed with the reproductions of the blocks in the Lulu book, my block and others came through very well done.

I received the book within 4 days of ordering it, here in eastern Ontario! It is well worth it.

Good work, Your Excellency the Mayor !

AND it is true, one learns something new every time you look over the whole print, so kudos to everyone!

Oscar

Thank you, Oscar!
When I started putting it together I wanted to save space so it wouldn't be so long. But I really wanted to give tribute to each participant so I just kept the one page per participant format. Took me about two weeks but I got it done!

I'm thinking of making a book for the first two projects, so that there is a record of all three, maybe in my spare time...

Maria

Sent from my iPad
www.1000woodcuts.com

Digest Appendix
Postings made on [Baren] members' blogs
over the past 24 hours ...
Subject: The Kunimasa print is ready!
Posted by: Dave Bull
Big day! Another printer joins the 'stable'! The Kunimasa actor print that Fujii-san has been working on recently was finished yesterday afternoon, and plenty of them are 'good to go'!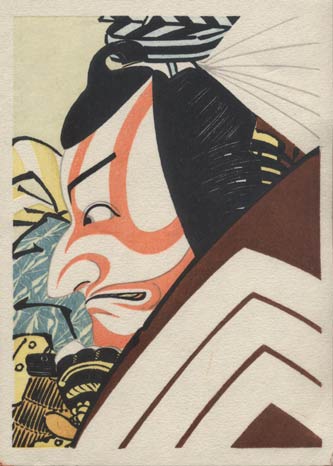 As we mentioned before, she printed them 'heads and tails' on strips of washi; this is because the blocks she is using were originally part of the Hanga Treasure Chest series, and those prints were made two at a time - printing two together, and slicing them apart when done. This time, Fujii-san used just one half of the block, then flipped the paper to make her second impression on any given sheet.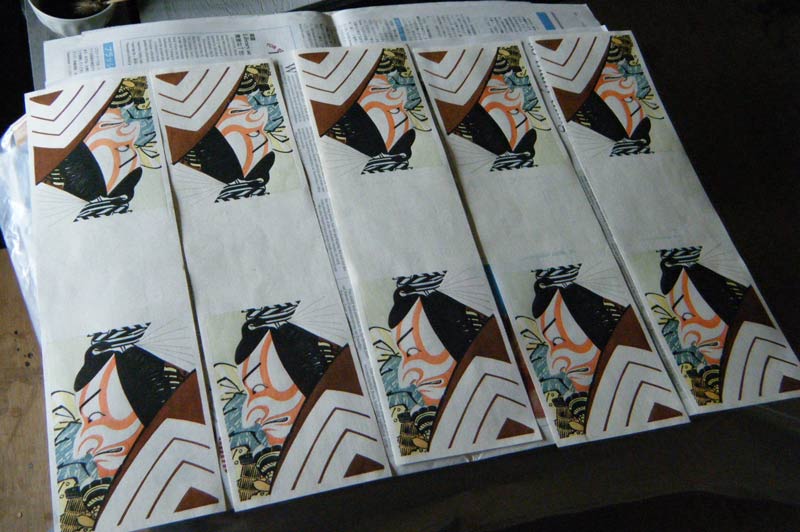 (entry continues here ...)
This item is taken from the blog Mokuhankan Conversations.
'Reply' to Baren about this item.