Subject: Colour separations
Posted by: Dave Bull
I took a break from my work on the case construction (which is the 'break', and which is the 'work'?), and got some good progress made on Jed's print of the Italian plumber!
With the key block finished the other day, the next step is colour block preparation, and I first made a 'master plan' - working on a sheet with a group of small-scale copies of the design all laid out together: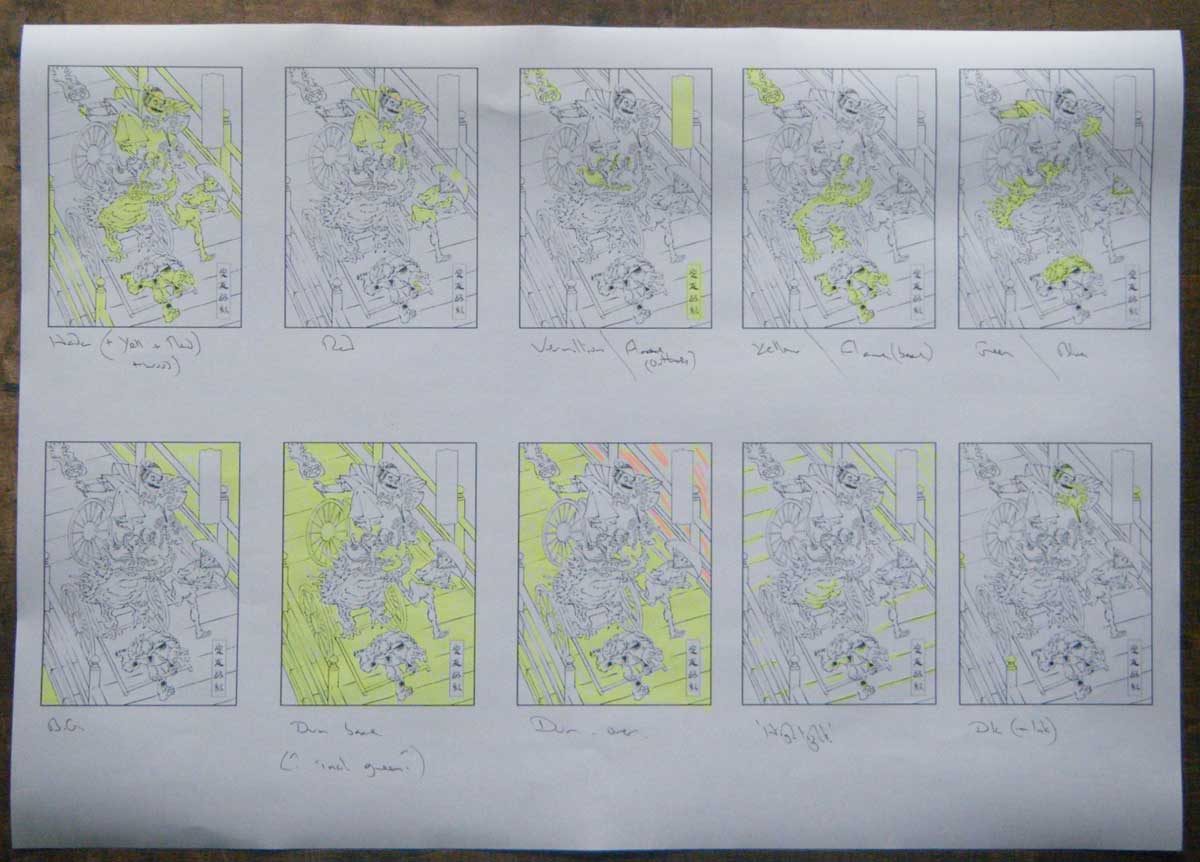 (entry continues here ...)
This item is taken from the blog Mokuhankan Conversations.
'Reply' to Baren about this item.