Subject: Ukiyoe Heroes - Printing gets underway
Posted by: Dave Bull
With the initial proofing of the Rickshaw Cart print finished last week, there isn't much at the moment that we here at Mokuhankan can do to get Jed's project pushed forward. He will open his Kickstarter page on August 1st, and it is only then that we will learn what comes next ...
But if the excitement building up over on his Facebook page is anything to go by, it seems pretty sure that there will be at least some orders for this print, at some point in time. Even if the Kickstarter doesn't 'fly', it would be silly to just toss these blocks aside, so while we wait, I'm going to have the ladies here get some of their own proofing done, and get them familiar with the block set and the image. If things go well in August, I want to be ready!
First one out of the gate is Fujii-san, and she started her first batch this weekend: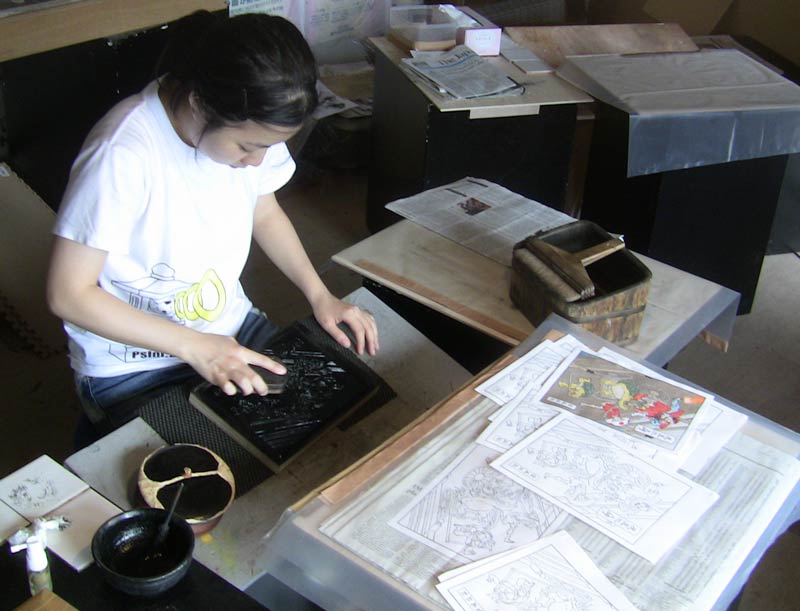 (entry continues here ...)
This item is taken from the blog Mokuhankan Conversations.
'Reply' to Baren about this item.